My Blog - Brookfield, WI Dentist
Posts for: November, 2014
By Brookfield Dentistry S.C.
November 19, 2014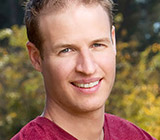 If you follow the hit TV reality show Amazing Race, you know that professional-hockey-playing brothers Bates and Anthony Battaglia won the $1 million prize in the latest globe-spanning competition. You may also have witnessed Anthony removing his false front teeth from time to time — like when he had to dive for pearls in Bora Bora. Since he plans to resume his sports career, Anthony wears a partial denture to fill the gap in his classic "hockey mouth." He has said that when he finally hangs up his skates, he will use some of his Amazing Race prize money to get new, permanent teeth. When it's time to get that new smile, Anthony, like many people, will have to choose between two good options for permanent tooth replacement.
The preferred option for most people is dental implants. In this system, tiny titanium posts substitute for the root part of your missing tooth (or teeth). These are placed beneath your gum line in a minor surgical procedure we perform right here at the dental office. The amazing thing about dental implants is that they actually fuse to your jawbone, allowing your replacement teeth to last a lifetime.
The titanium implant itself is not visible in the mouth; the part of an implant tooth that you see is the lifelike crown. Virtually indistinguishable from your natural teeth, the crown is attached to the implant above the gum line. Dental implants can be used to replace a single tooth, multiple teeth, or even all your teeth. You don't necessarily need one implant for every tooth because implants can support bridgework or even a complete set of prosthetic teeth.
The second-best option is a natural-tooth fixed bridge. In this system, we use healthy natural teeth on either side of the empty space left by a missing tooth (or teeth) as supports for one or more of the prosthetic teeth that will fill the gap. The downside is that in order to turn these healthy teeth into supports (which are referred to in dentistry as "abutments"), we need to remove some enamel and then cap them. This procedure can leave those teeth more prone to decay than they were before. But with regular dental exams and good oral hygiene on your part, bridgework can last many years.
Which system is right for you? That's a question we would be happy to help you determine... even if you haven't won a large jackpot or gone pearl diving in Bora Bora. If you've been looking forward to the day when you can have permanent replacement teeth, why wait? Contact us or schedule an appointment for a consultation. We will help you find your ideal solution to the problem of missing teeth! For more information, please see the Dear Doctor magazine articles "Dental Implants vs. Bridgework" and "Dental Implants: Your Third Set of Teeth."
By Brookfield Dentistry S.C.
November 03, 2014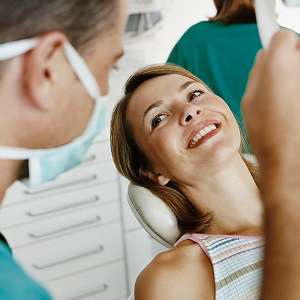 Modern restorations for severely damaged or missing teeth are truly remarkable. Although the type of restoration may differ — dental implant, bridge, or veneer — the end result is a life-like facsimile that matches the shape and color of your natural teeth.
To achieve this result, though, the new crown or veneer requires fabrication in a dental laboratory, a meticulous process that may take a few weeks. In the interim, we often install temporary crowns. These help in a number of ways: because we've prepared the teeth for final restoration by removing some of the tooth structure, the temporary crown protects and stabilizes the teeth, reduces sensitivity and helps maintain gum health. Temporary crowns also enable the patient to present a more natural smile while waiting for the permanent restoration.
Temporary crowns are typically manufactured to fit a wide range of patients, similar to an "off-the-rack" suit from a clothing store. In recent years, though, customized "tailored" temporary crowns designed specifically for an individual patient have grown in popularity among dental professionals as well as patients.
In creating a customized temporary crown, we first perform a smile analysis similar to one used for a permanent restoration. After a careful assessment of your mouth, we would then make recommendations about the elements to include in the temporary crown, including shape and color. We would also factor in your desires and concerns into the final design. Working together with the dental laboratory, we would then have the temporary crowns produced and ready to apply as soon as we complete the preparatory work.
Customized temporary crowns also serve another important purpose as a kind of "dress rehearsal" for the permanent restoration. This gives you an opportunity to "try out" the smile you'll have with the permanent restoration in your daily life. We can then use your experience to make adjustments to the permanent crowns before final production.
While customized temporary crowns involve more effort and expense than the traditional, the benefits are worth the added cost, especially if you're involved with an extensive "smile makeover" procedure. Not only will you look better while your permanent restoration is under construction, your temporary look will give you added confidence that your future smile is right for you.
If you would like more information on temporary and permanent dental restorations, please contact us or schedule an appointment for a consultation. You can also learn more about this topic by reading the Dear Doctor magazine article "Concepts of Temporary Restorations."