My Blog - Brookfield, WI Dentist
Posts for: September, 2017
By Brookfield Dentistry S.C.
September 29, 2017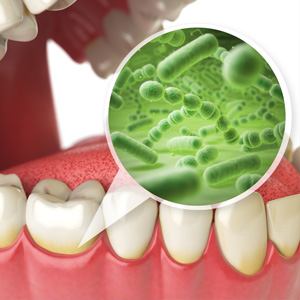 Here's a sobering statistic: you have a 50/50 chance over your lifetime for developing periodontal (gum) disease. And it's much more serious than irritated gums: if not treated aggressively you could experience bone loss, which can not only lead to tooth loss but actually increases your risk of heart attack and stroke.
Initially, you may not notice any symptoms unless you know what to look for: mainly red and puffy gums that frequently bleed during brushing and flossing. As the infection advances into the underlying support structures that hold teeth in place you may also notice receding gums (moving away from your teeth causing them to look longer), pus around the gums or lingering bad breath or taste. And one or more loose teeth are a definite sign the supporting structures have weakened severely.
So, how does gum disease happen? It starts with bacteria. Your mouth contains millions of these and other microorganisms, most of which are friendly and even beneficial. Unfortunately, a fraction of them can infect and harm tissues like the gums and underlying bone. Your mouth's defenses can normally handle them if their numbers remain low. But a bacterial population explosion can quickly overwhelm those defenses.
Bacteria are like any other life form: they need a secure environment and food. Disease-causing bacteria establish the former by utilizing proteins and other components of saliva to form a sticky biofilm on teeth known as plaque. Within the safe haven of dental plaque bacteria quickly multiply and form a complex and concentrated ecosystem feeding on remnant food particles, especially sugar and other carbohydrates.
The key to gum disease prevention (as well as treatment) is to deprive bacteria of their home and food source by removing plaque and its more hardened form calculus (tartar). You can manage plaque buildup by brushing and flossing daily, seeing your dentist regularly for cleanings to remove any remaining hard-to-reach plaque and calculus, and eating a nutritious diet with fewer sweets or other carbohydrate-rich snacks.
You can further lower your disease risk by avoiding smoking and other tobacco products and moderating your consumption of alcohol. And be sure to see your dentist as soon as possible if you notice any signs of infection with your gums. Taking these steps can help you avoid gum disease's destructiveness and help preserve a healthy and attractive smile.
If you would like more information on gum disease, please contact us or schedule an appointment for a consultation.
By Brookfield Dentistry S.C.
September 14, 2017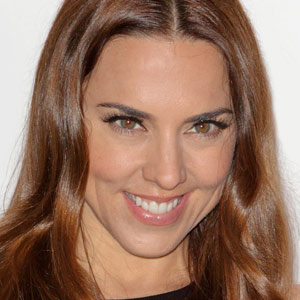 As a member of the best-selling pop group Spice Girls, Mel C (AKA Sporty Spice) enjoyed her share of musical superstardom. At the band's peak in the Nineties, the young singer's signature look featured baggy sweatpants, an assortment of tattoos, a nose stud and a gold-capped incisor, front and center in her mouth. Today, Melanie Chisholm is still singing — but now she's a mom, an amateur triathlete… and that gold tooth is just a memory. Not only that, her smile looks more evenly spaced and whiter than it did when she was referred to as the "tomboy" of the group.
What happened? In our view, it all boils down to changing tastes — plus a little bit of help from dental professionals. As the "wannabe" singer proves, there's no single standard when it comes to making your teeth look their best. Your own look is unique to you — and your smile can reflect that individuality.
For example, crowns (caps) are substantial coverings that may be placed on teeth when they are being restored. They are available in three types: gold, all-porcelain, or porcelain-fused-to-metal. The latter two are tooth-colored, while the gold is — well, shiny like gold bling. Which one is right for you? In many cases, it's your choice.
Likewise, dental veneers — wafer-thin shells that can correct cosmetic issues by covering the surface of your teeth — can be made in a variety of shades. Their hues may range from natural ivory to Hollywood white, and everything in between. What's the best color for you? Only you can say.
Some people opt for a "smile makeover" that uses small irregularities in the spacing and color of teeth to create a more "natural" look. Other folks want a perfectly even, brilliant white smile that dazzles the eye. Still others are looking to match or restore the smile they once had — perhaps even re-creating a signature gap between the teeth. As long as there are no other dental issues involved, the choice is yours.
So if you're unhappy with your smile — or if you feel it doesn't reflect the person you "wannabe" — why not talk to us about a smile makeover? Just call our office to schedule a consultation. You can learn more about this topic in the Dear Doctor magazine articles "Beautiful Smiles by Design" and "The Impact of a Smile Makeover."