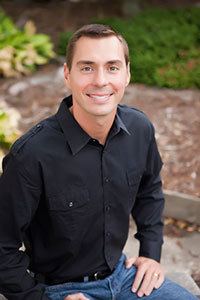 Darryl Stich, DDS
Dr. Stich grew up in Brookfield, WI, and is a Brookfield East High School alumnus. After graduating in 1997 from UW-Green Bay, he followed in his father's footsteps and enrolled in the Marquette University School of Dentistry. Dr. Stich served as a dental officer in the United States Navy. He was proud to serve his country in Operation Iraqi Freedom as a member of a United States Marine Corps surgical company, spending much of his time in Kuwait and throughout Iraq.
Dr. Stich finished his tour of duty in 2004 and joined Dr. Glen Theis' practice in Brookfield. He has served as an adjunct professor at the Marquette University School of Dentistry. His post-doctoral education includes a General Practice Residency at the Naval Medical Center in Portsmouth, VA.
As a member of the Academy of General Dentistry, Dr. Stich is committed to continuing education to keep his practice current with the latest and safest techniques. He has completed extensive continuing education in advanced dental treatments including conscious sedation, dental implants, laser therapy, and orthodontics. Dr. Stich is a member of the American Dental Association®, the Wisconsin Dental Association, the Dental Organization for Conscious Sedation, the American Orthodontic Society and the Milwaukee Odontological Academy.
Dr. Stich's wife, Chris, is one of the office managers at Brookfield Dentistry, and their family includes two sons and several well-loved pets. They are proud members of the Elmbrook Swim Club, St. Dominic Catholic Church and the Cedar Lake Yacht Club.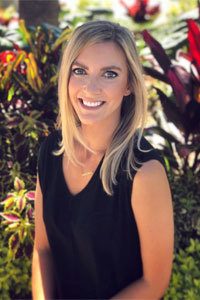 Emily Schuster, DDS
The doctor-patient relationship is the heart of dentistry for Dr. Schuster. Her goal is to always place the patient's needs first and making them feel as a top priority. No matter the reason for their visit, Dr. Schuster strives for open communication. By understanding each patient's goals, concerns and values, she creates an individualized treatment plan that both doctor and patient feel comfortable with. Practicing cost-conscious, evidence-based dentistry while still delivering compassionate, patient-centered dental care is important to her.
Dr. Schuster specializes in general dentistry for patients of all ages and complexities. She has a particular interest in cosmetic dental work, which spans treatment options from veneers to fixed partial bridges.
Dr. Schuster earned her degree of dental surgery at Marquette University School of Dentistry and completed her advanced education residency at the Medical University of South Carolina in Charleston, SC. This residency challenged her in treating medically compromised patients and caring for those in the special health care center. Milwaukee has always been her home, and she is happy to serve her community while helping them achieve healthy, beautiful smiles.
Outside of the office, Dr. Schuster is a dog lover who enjoys hiking, yoga, and spending time with friends and family.
Meet Our Team
Our qualified, experienced and caring team is dedicated to providing you and your family with quality dental services in a friendly and relaxed environment. When you visit Brookfield Dentistry, we will go above and beyond to meet your needs and help you feel at ease in our office. Call us today at 262-786-8440 to schedule your appointment with our dentists in Brookfield, Wisconsin, and learn more!
Check back soon to meet our amazing team!